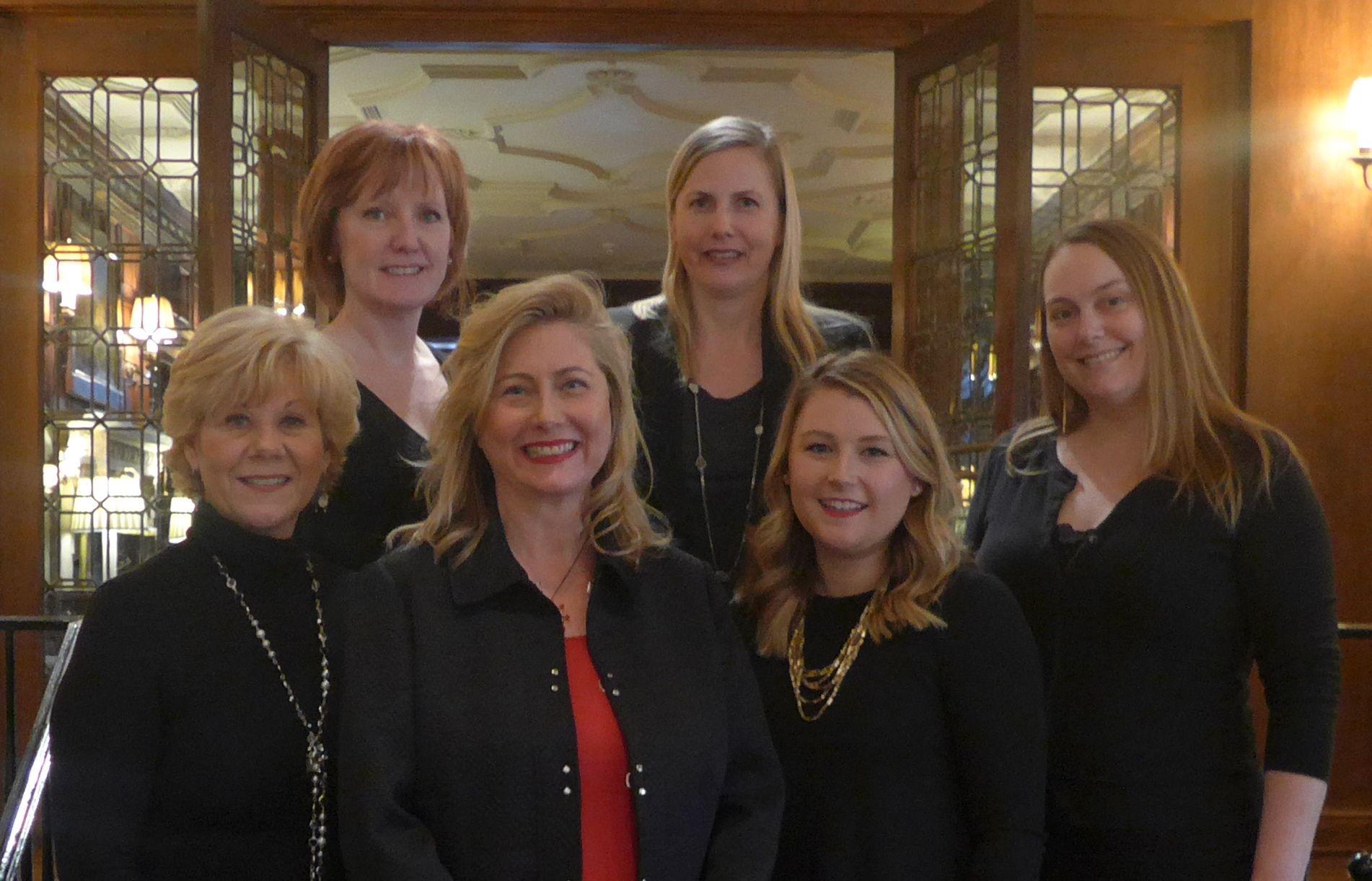 What pairs well with pancakes, bacon, and scrambled eggs…? Coffee, of course… and real estate awards! On Tuesday, the Keller Williams Peachtree Road office celebrated its agents with breakfast and fellowship, and honored them with high praise. Our team won several awards! More on that later. But first – can I just mention how lucky I felt to be in the same room with such amazing agents? These agents put their busy days on hold so that they could be at the awards breakfast, and let me tell you – there were some heavy hitters in attendance! I always draw inspiration and gain positive energy from being around these awesome agents.
Our team showed up wearing coordinated black outfits and enjoyed coffee, tea, breakfast, and conversation before the ceremony began. The room was buzzing with excitement as the colors were presented and the national anthem was performed by one of our agents – the traditional "opening ceremonies" for the awards breakfast. Our team leader Robben gave us her State of the Office address, and it was only great news. An inspirational speech was given by one of our up-and-comers – he flawlessly delivered Dr. Martin Luther King Jr.'s last speech before his death, "I've Been to the Mountaintop". Agents applauded and congratulated each other as they were called up to receive awards. To the mountaintop, indeed.
Our team received awards for being the #1 team in our office, one the Top 5 teams in Georgia, and one of the Top 10 in the Southeast region. We are STILL #1 in North Dekalb County (includes the cities of Brookhaven and Chamblee) for all agents (30,000+) in Metro Atlanta! Our hard work has really paid off. We are all incredibly proud of these achievements and we feel so grateful that we have been a successful as we are. At the end of the morning we got our photos taken in front of the KW banner, and of course, we managed to goof around and take some silly photos too. It was a memorable day and we feel so lucky to have been a part of it!