#MondayDidItAgain: Santa and Puppies and Lights, OH MY!
Monday, November 27, 2017
Happy Monday from all of us at the Kelly Did It Again Team!
Hope you had a wonderful Thanksgiving. We can't believe it's almost December! Is it too early for eggnog and holiday decorations?!
Our team celebrated Thanksgiving by giving pies to our clients. Click here to read all about it!
We were on our couches this weekend, staying warm and watching football! The Falcons beat Tampa Bay 34-20 in an action packed game – did you see the 51 yard touchdown pass to Julio Jones?! Our Falcons are looking great this year. UGA fans were happy this weekend as well, with the Dawgs dominating GA Tech 38-7. Georgia will play Auburn in the SEC championship game this Saturday.
The Kelly Did It Again team has several listings in Brookhaven coming up that aren't listed yet. If you or someone you know is looking to get into red-hot Brookhaven, email us at [email protected] and we will put you on our VIP email list!
---
Looking for something fun to do in Atlanta? There's always so much going on!
Here is our list of the Top 6 Things Happening in Atlanta this week:
Have a great week!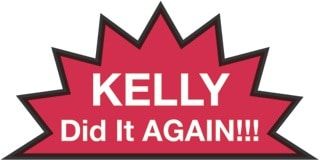 Interested in past blog posts?
Monday, November 20, 2017 Happy Monday from all of us at the Kelly Did It Again Team! The ...