Residents Flocking to Brookhaven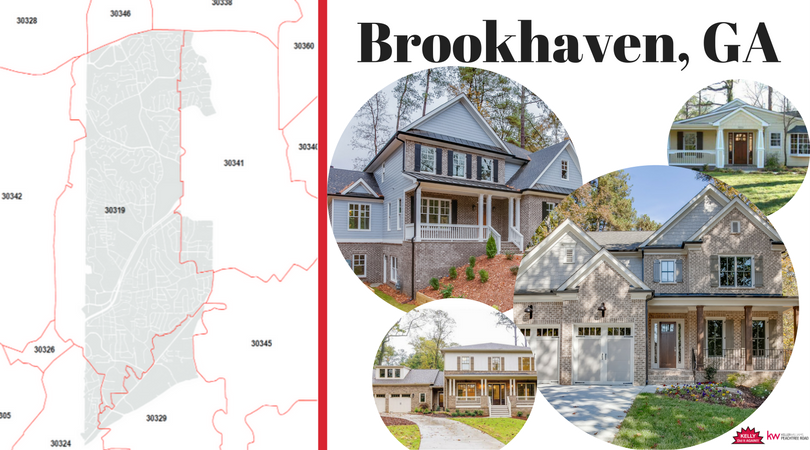 "How's the Brookhaven real estate market?" This is the question I am asked most often as an agent. As residents of the City of Brookhaven, we have seen plenty of development in both the commercial and residential arenas since our city incorporated. More and more people want to live in Brookhaven due to three factors that set us above other locations inside the 285 perimeter: location, livability, and affordability. Brookhaven is located between GA 400 and I 85, therefore people are finding Brookhaven an easy commute whether you work downtown or in Alpharetta. With the installation of sidewalks and road paving, plus the introduction of new shopping and dining, residents are flocking to Brookhaven for the increased livability. Although our prices have steadily gone up, home buyers can still get more house for their dollar than they can in Virginia Highlands or Buckhead. Let's take a closer look at the real estate market to get a clear picture of what is really going on.
A recap of the real estate market over the past 10-15 years may surprise you. For several years leading up to 2006, builders had been on a roll, tearing down homes left and right and throwing up new homes and subdivisions all over the city. In 2007 we had a market correction with a gentle slowdown. When the financial markets crashed in 2008, our real estate market took a hard downturn, steadily decreasing every year through the first quarter of 2012. As real estate investors continued to buy up the low price inventory, our market has been on the upswing since second quarter of 2012.

The question you might be asking as you read this: "Will the market keep going up?" A good predictor of the future is the past, so let's look at some statistics. One of the most interesting facts I found was the number of home sales decreased slightly from 2014 to 2015. Then in 2016 the sales increased 2.2% up from 2015, but the total sales were still 1% less than they were in 2014. Looking at the breakdown by price point, the sales of homes under $500K decreased, while the sales of homes over $500K increased. As investors entered into our market once again, they created more demand in the lower price points. Suddenly the first time home buyer was competing with the builder for properties. Many of us saw builders tear down perfectly livable homes just for the land value. In the $200K to $300K price range, the residential sales went from 203 in 2014 to only 110 homes sold in 2016. Builders have driven up the prices in the lower market, resulting in fewer homes for first-time home buyers to choose from.
In 2014 there were 57 sales in the $750-999K price range, and in 2016 there were 117, which is up a whopping 36%! This is a repeating cycle comparable to the height of the real estate market in the beginning of 2007. The median sales price has gone up 9.5% in the past 2 years alone. If you are selling a house under $500K, the demand is still high due to lack of inventory. In the upper end there is more competition due to a slew of builders and investors who have previously bought in the lower end and are now selling these new or renovated homes for a profit. According to the City of Brookhaven, 998 building permits were issued in 2013 and the amount more than quadrupled to 4609 in 2014! In 2015, the city issued 3568 building permits and in 2016 there were 4403.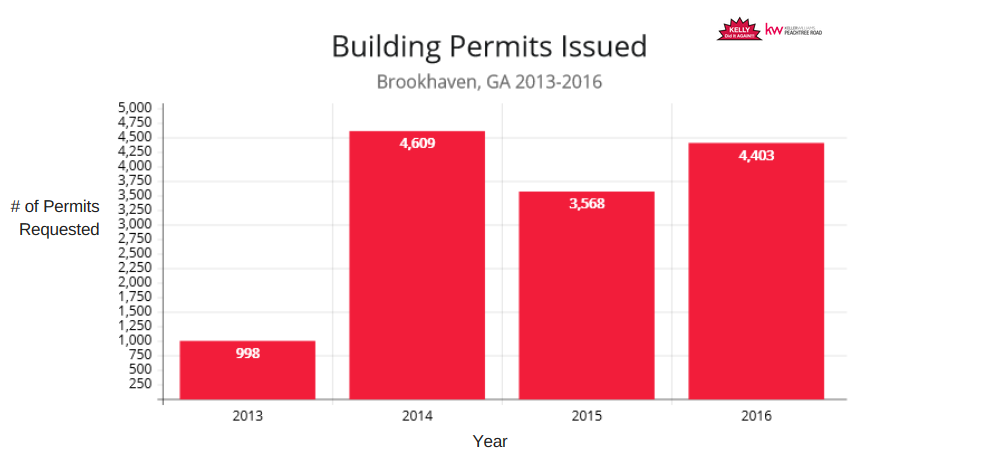 So, what does this mean for you? In the spring more resale homes come onto the market, therefore you will have more competition. If you are thinking about selling now or selling later, keep in mind that these statistics show we are due for a market correction, so you have a better chance of getting your highest price now while we are at the top of our real estate cycle. The real estate market is a little like the stock market. Sometimes you don't know when the best time to sell is until you look in the rear view mirror and see you have missed your turn.
Published in the Atlanta Business Chronicle on February 10th, 2017
Pick up your copy today!