Spotlight on Brookhaven: Meet Diane Dean of Diane Dean Interiors

Diane Dean, Interior Designer- dianedeaninteriors.com- 678-520-6037
Describe your business.
I do residential and commercial design, space planning and staging. I want my client's home to be a haven for those who live there and a joy to those who visit.
Do you purchase items for your clients or do you work with what they already have?
Both. Most homes have a mix of some great furniture, family heirlooms, and some outdated pieces. I incorporate new pieces that complement the existing furnishings and the space. I can also provide rugs, window treatments and accessories to put finishing touches on the space. If necessary, I can start from scratch and provide everything needed to make a client's vision a reality. I use "3Dream", a three-dimensional computer program that enables me to give my clients a good idea of what their finished project will look like.
I have done commercial spaces, including 3 national corporate offices, ranging in space from 18,000 sf to 40,000 sf. I have worked with contractors on total demos where we started from scratch, as well as decorating existing office space. I can provide everything needed to finish the interior of the project. Working with small business offices is something I really enjoy.
What is the difference between an interior decorator and an interior designer?
An Interior designer does other things besides decorate a room. They do space planning, are aware of building codes, consider things like proper task lighting, and work with contractors in all phases of construction, in addition to creating beautiful spaces. An interior decorator is able to provide everything to make a space beautiful but do not usually get involved in the building part of design.
What makes you different from other designers?
My pleasure comes from getting to know my clients and figure out what they want rather than design for current trends. Timeless design will not go out of style and can usually be updated with little investment. A home should reflect the people who live there and their lifestyle. If I am working with a business, I want to understand as much as I can about their business and what they need in their work environment to be comfortable and optimize their work space A pleasant work environment can relieve stress and make for happy employees.
What areas of town do you service?
I service all of Atlanta, but will travel, as necessary. I have worked from California to North Carolina.
What is a memorable experience that you have had with a client?
I had a client in California who wanted a custom sofa, it was a very large sectional. We ordered the fabric, and when the sofa was delivered the fabric was back side up which made for an interesting experience. One advantage to using a designer is that the designer deals with issues like this when they come up. The client did not have to do anything after we realized what happened.
How long have you been in business, are you a part of any organizations, and what do you do to stay current with design trends?
I have been in business 25 years, and am a member of the Interior Design Society. My main focus is on residential design; however, I enjoy occasional commercial projects. I attend the High Point Furniture Market where they offer courses introducing new trends in furniture, accessories and textiles. (Many people think that they can purchase at the same places where designers buy, but our showrooms are "trade only" and only open during the Market to qualified buyers. In the past, the public was able to buy in North Carolina and avoid sales tax. That is no longer true and similar pricing is available in Atlanta. Areas such as Miami Circle and other antique sources will sell to the public, but typically have special terms for designers. The America's Mart in Atlanta is another great source for the latest in design.
How do you charge?
It depends on the client and project. I try to be sensitive to the client's budget and work with that. Fees can vary by the project, the hour or a flat fee. A design consultation will allow the client to get a quote once the designer understands the scope of the project. A major advantage of hiring a designer is the client will avoid costly mistakes, the scale of the furniture will be proportionate to the space, the floor plan will be functional and there will be tremendous creativity in the resources.
What is the best way to contact you?
Phone: 678-520-6037
Email: [email protected]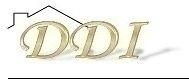 Interview conducted by local REALTOR® Kelly Marsh.