Spotlight on Brookhaven: Meet Kelly Marsh, of Team Kelly Did It Again
Interview with Kelly Marsh of Team Kelly Did It Again, your local REALTOR® for Brookhaven and Chamblee.
Why did you become a real estate agent?
I have had various jobs throughout my life and I have always looked for a way to make an impact on other peoples' lives. I worked for Blockbuster Entertainment, first as a District Manager where I was in charge of 12 stores here in Atlanta, then later as the Regional Marketing Manager for the Southeast. This is where I learned how to run a business. Blockbuster also taught me how to market businesses to attract customers, and that is when I realized how much I loved marketing. When a Blockbuster co-worker left to go into real estate I paid attention, because it was something I always thought I would like to do. After talking to him for a year about his real estate experiences, I realized it was something I wanted to explore. The world was changing, and I noticed Blockbuster sliding down, so I jumped ship. Although I had loved my time with Blockbuster for 10 years, I was ready for a new challenge. Centex Homes was where I landed my first job as a new home specialist, and this is where I learned about new construction. After a year, I moved again to Keller Williams, where I was able to have more freedom and control of my own destiny. My Master's degree in Psychology, plus the marketing and business skills I had picked up from my previous jobs have given me the perfect background to be successful in real estate. I have a team which makes this job even more fun, as I can mentor my agents and help them grow!
What do you do for fun?
I love all kinds of festivals; all Art Festivals, and the Attack of the Killer Tomato Festival is one of my favorites! My mother was an artist and taught me how to appreciate art. I enjoy all kinds of games and if you have a Bunco group and need a substitute at the last minute I will happily show up. I am a member of a neighborhood book club and I love socializing and hanging out with my neighbors.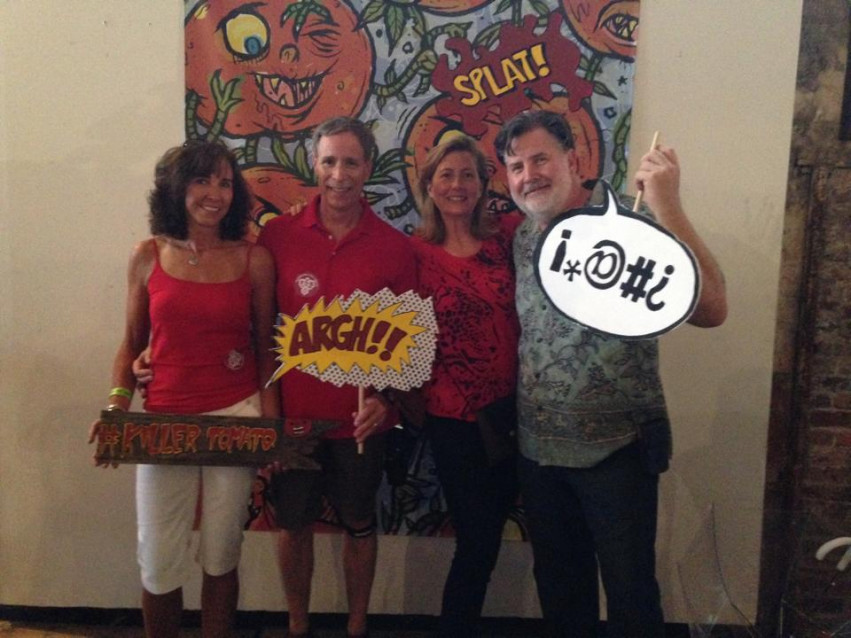 What are your favorite restaurants in the neighborhood?
You could call me a foodie. You can find me eating at the restaurants around town several times a week, or trying a new ethnic place on Buford Highway. For a good place to have a drink and bump into friends, or eating comfort food; Kaleidoscope is always a good choice. The One Sushi is my favorite Sushi place. We have several good Mexican choices such as Verde, Pure, and Big Daddy's Tacos and for Indian food, my go to is Himalayas. Other great choices are Southbound, Valenza, Vintage Pizza, and Avellino's.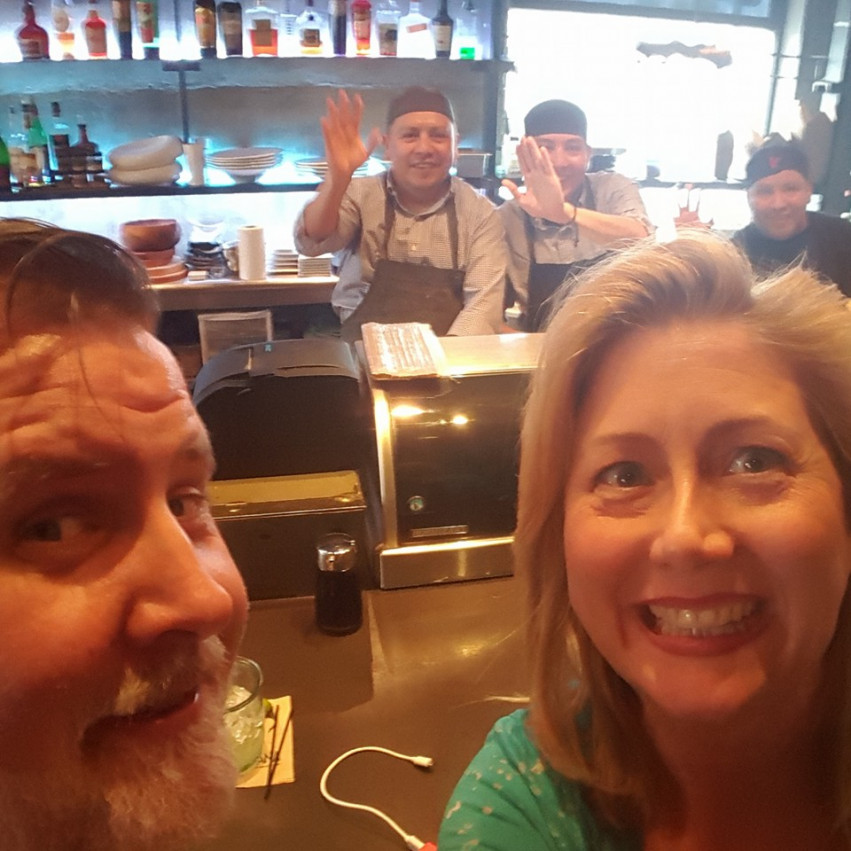 What are your favorite things to do in the neighborhood?
My favorite Brookhaven event is the Brookhaven Arts Festival. I have volunteered for the festival since the very first year. Most years we worked in the Hospitality tent and it was so much fun meeting all my neighbors. When the organizer quit, I took the reins and brought it back. Organizing the festival (which is always the 3rd weekend in October) is my way to give back to the community that I love. We have over 125 artists, music, food and some adult beverages. Oh, we also have a small kids section, and a classic car show on Sunday. It is a great place to be outside in the fall and enjoy the best time of the year in Atlanta!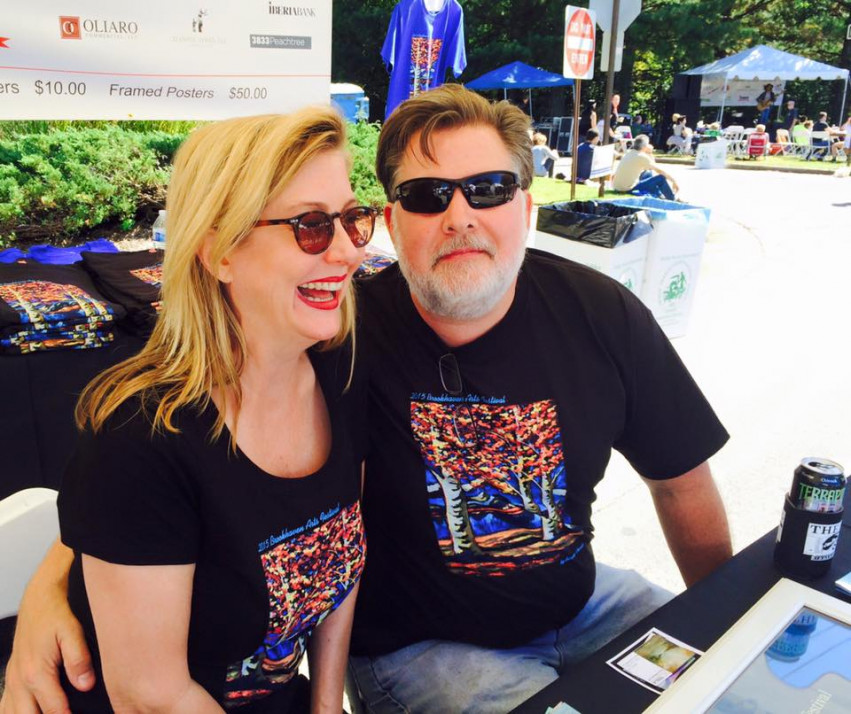 What makes you stand out from other realtors?
Brookhaven has been my home for over 20 years and I have sold real estate for over 15. Most people don't realize that selling listings is much harder than you think. There can be so many nuances about a neighborhood that will only be known by a realtor who spends time there. Everyone on my team who takes listings, takes them in the part of town they know really well. Specializing enables us to price a home more accurately, market a home to a better target market, and give usefully information to the buyers' agents so their clients will want to purchase our listings. Because we specialize, we have been the number one selling team in North DeKalb County, the City of Brookhaven, and Chamblee consistently every year.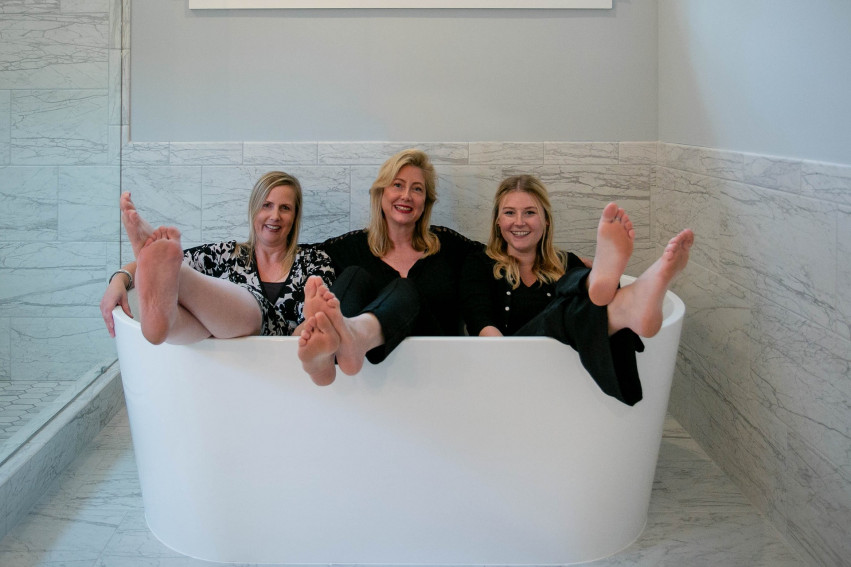 What's the most memorable experience you've had working with a customer?
The most memorable experience is when the clients are SO HAPPY that they will not allow anyone they know to use another realtor. Nothing feels better than when our clients give us great online reviews and personally tell us what a great job we have done. The most recent example is I took over a listing where another reputable agent failed to sell it for 3 months. The owner (who was a licensed real estate agent herself) told me that we had done MORE to sell her house in the first week than the other agent had done in 3 months! I was shocked!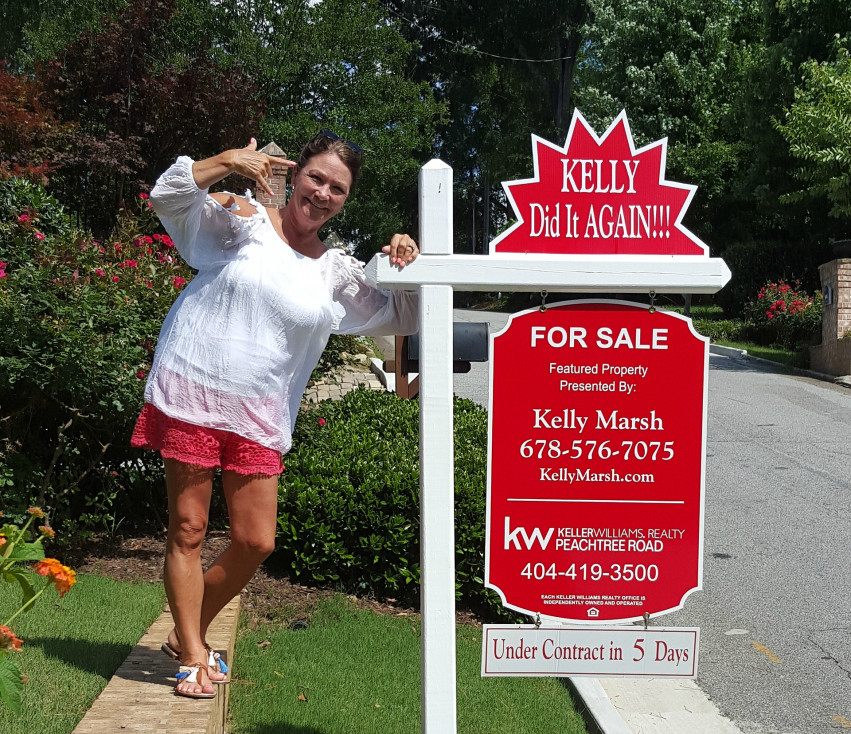 What is something most people don't know about you?
I used to live in Thailand when I was a child and I loved it. I am hoping to go back now as an adult and see everything through different eyes. I don't think I will be sitting on an elephant again, though.
If we asked your five-year-old self what you want to be when you grow up, what would you say?
When adults used to ask me that question as a child, you know what I used to say? A monkey.
If you were an animal, what would you be and why?
A monkey of course.