Spotlight on Brookhaven: Meet Stephen Adams, the Owner of Ashford Painting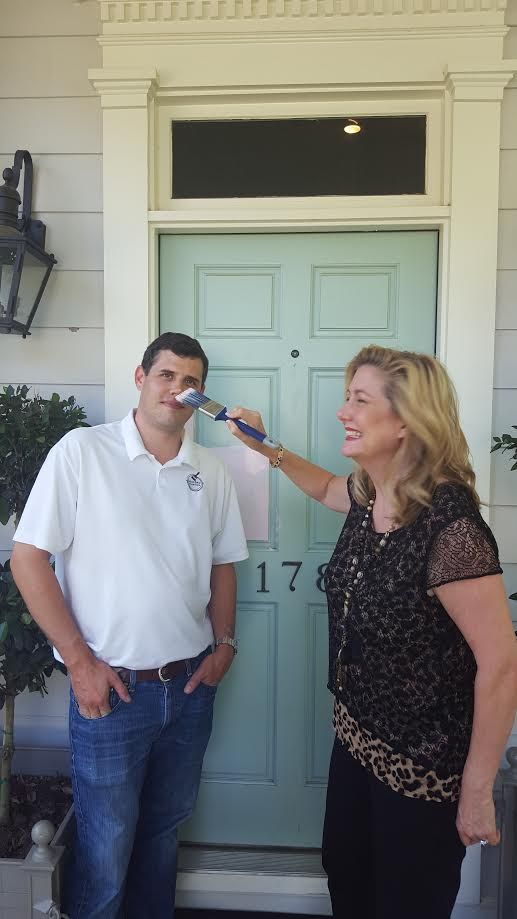 Kelly... you missed a spot.
Stephen Adams - Owner, Ashford Painting - ashfordpainting.com - 404-369-0668
Summary
Ashford Painting specializes in commercial and residential painting with an emphasis on customer relationships and asset protection. Whether you're painting your home or business, Ashford Painting offers superior craftsmanship and project management to ensure the highest level of customer satisfaction.
Describe your business.
We are a painting and wall covering company focusing on Metro Atlanta. We do 50% commercial and 50% residential.
What made you decide to open this business?
I wanted something of my own where I could make the day to day decisions and deliver a useful product to people that they could get excited about.
What has surprised you most when owning a business?
The support that I received from family, friends, and neighbors; I was provided with lots of great referrals because people in the community knew me and trusted me.
What would your customers say they love most about your business?
Customers would say that we are locally owned and that we strive for customer satisfaction by going above and beyond for our clients. While we are growing we are investing into our business to make sure that our customer service continues to exceed expectations.
What's the most memorable experience you've had working with a customer?
I'll never forget painting an interior designers house. She took huge risks and the end result was amazing. It was exciting seeing it all come together and it gave me good reference points for other customers when they were thinking about going big.
Who are some of your business idols and role models? And why?
My role models are close to home. They are people that I have worked for in the past that started with nothing and built thriving business of one kind or another. They are people that I can call up at any time to get advice or bounce ideas off of.
What do you like most about being an entrepreneur?
I like that I am building something that is mine and that maybe one day I can pass it on to my kids.
What do you love about this neighborhood?
Ashford Park is a tight-knit community in the middle of Atlanta. I don't think that there are a lot of neighborhoods with the closeness that ours has.
What are your favorite places to go in the neighborhood?
I love to eat, so Haven on Dresden Drive is my favorite, and I also frequent Verde and 57th Fighter Group.
What are your favorite things to do in the neighborhood?
When the weather is nice, we take our daughter to Ashford Park or the airport playground. We also enjoy spending time with our neighbors and friends.
Why do you think it's important for people to shop local?
Shopping local is great because it gives people an opportunity to invest in their own community.
Facebook: https://www.facebook.com/Ashford-Painting-148030952065404/
Website/Blog: https://ashfordpainting.com/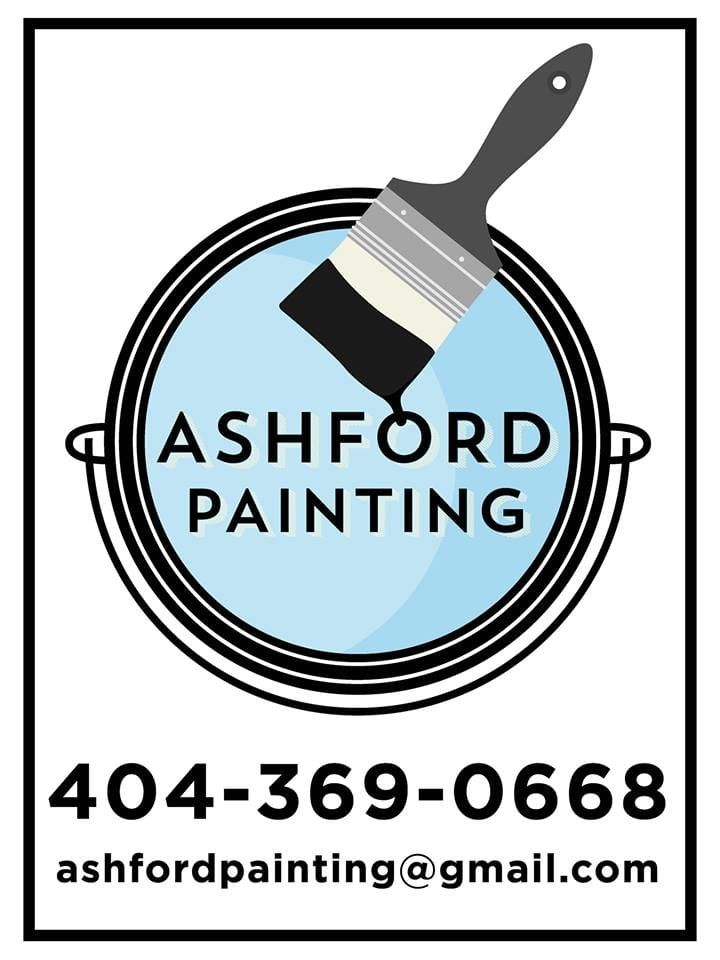 Interview conducted by local REALTOR® Kelly Marsh.