The Kelly Did It Again Team Gives Thanks

It's almost Thanksgiving, and we are looking forward to a couple of days off! We can't wait to spend time with our family and friends, watch football and parades on tv, and of course, scarf down turkey with all the trimmings. (Including the cylinder of cranberry sauce sitting on a plate with the visible imprint of the can.) Before we dive into the gravy boat, we wanted to make sure we honor the spirit of the holidays and give thanks for the things that we are grateful for.
This year we added two new members to the Kelly Did It Again team, Debbie Morton, our Listing Specialist, and Dan McGrath, our Buyer Specialist. These two agents have brought even more talent and energy to our dynamic team and have enabled us to be able to help more buyers and sellers than ever before.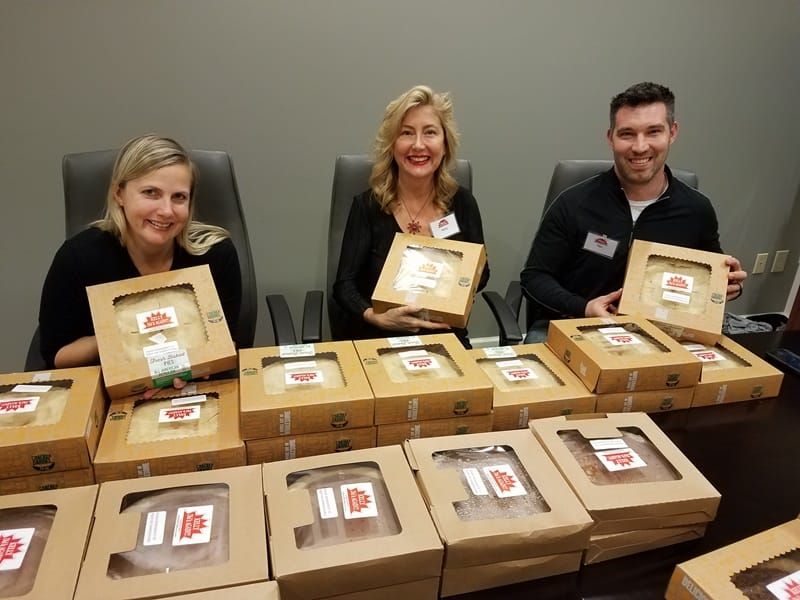 The annual Brookhaven Arts Festival was a success! We were so pleased to hear from so many grateful artists, some who said that this was their most profitable show all year, and we got tons of praise from the community about how wonderful the festival was. We love being able to give back to the community with this event hosted by Kelly's non-profit organization.
Most importantly, we are thankful for you, our clients! We just had our Annual Pie Day, a client appreciation event in which we give a freshly baked pie (thankfully Cracker Barrel does the baking) to our clients who have sold a home with us, purchased a home with us, or sent us a referral over the past year. Our business depends solely on our clients, and we are incredibly humbled and honored to be able to work with such amazing people. We are thankful for you every single day of the year!
Pie Day has become such a fun tradition. Clients come to the office to pick up their pies, and we get to see them and their families and chat for a few minutes, and they get a delicious pie for Turkey Day. We even remembered to take a few pictures this year! We love seeing their smiling faces and being able to thank them in person. It's important to us that our clients see the gratitude in our faces and hear how much richer our lives are because of their trust in us.
Now, if you'll excuse us, we need to go change into our roomy pants so we can eat these pies. 😊
Happy Thanksgiving from all of us at the Kelly Did It Again team! L-R: Margaret, Debbie, Kelly, Dan, & Jennifer